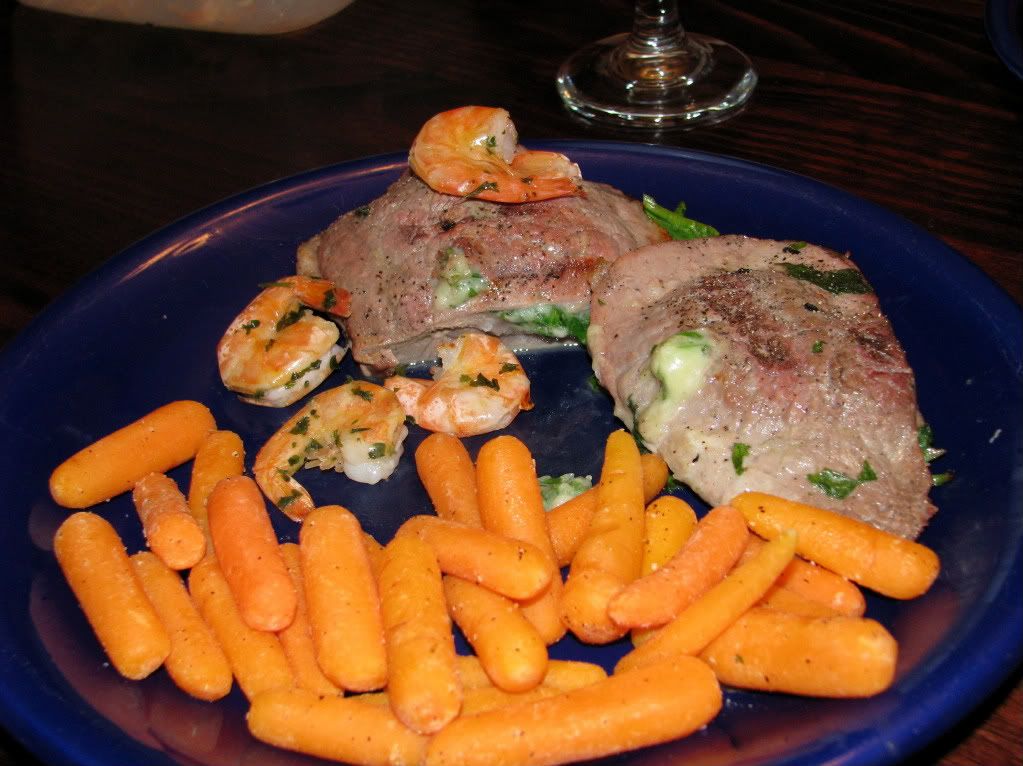 This recipe is one of mine, cooked by my husband always. Normally we take a nice thin cut of steak and roll up the spinach and cheese in it, secure with a toothpick, and then grill. However, last night Alex in his brilliance, made a steak pocket! Here's how it is done:
Ingredients:
2 or 3 round steaks
One bag of Baby spinach
Asiago cheese
3 garlic gloves, minced
Pocket Instructions:
Using a knife, carefully slice through one end of steak, creating a pocket
Thinly chop spinach and mix with 1 cup of cheese, and minced garlic
Stuff spinach mixture into pocket and put 2 toothpicks in the open end to close
Grill or cook in pan to preferred "done-ness"
Steak Roll Instructions:
Choose a thin cut of steak or pound any steak you prefer to about a 1/4 of an inch
Rub garlic over steak
Put chopped spinach and cheese over steak
Starting at long end, roll up and secure with toothpick
Grill and then slice into 1 inch spirals and serve
We served it with cooked peel on shrimp and cooked carrots and it was an amazing dinner. It earned our first 6 Marks score!! That's right, my 3 year old and 18 month old ate it all!!!